How story and technology inspired new eating habits for a Fijian classroom.
The sun tumbles down into the valley below, spilling across corrugated iron rooftops and warming the cool morning air. The people of Namosi have been awake since dawn, but it takes several hours for the sun to be seen above the soaring mountain peaks surrounding their village.  
It's the last week of classes at Namosi Primary School where Salvina Deo is the Year 4 teacher. She walks from her house towards the school holding the hand of her five-year-old daughter, dropping her off at kindergarten before making her way to her own classroom.
Due to their remote location, Salvina's students and their families face several location-based challenges: limited access to phone networks and internet make communication challenging, and having few transportation options restricts access to Suva, the nearest urban centre. These challenges Salvina can do little about, but there is another issue that she has been able to influence from within her classroom: nutritious eating and healthy lifestyles amongst her students.
At the beginning of the school year, few of Salvina's students ate breakfast before coming to class, and many ate fried food or junk food for lunch. To compensate for missing breakfast, parents would bring large quantities of food at lunchtime which the children would devour.
"In the morning, they were very lazy because they were really hungry, their concentration is not there," Salvina recounts. "By the time the students finished their lunch, they wanted to sleep. The morning session and afternoon session were no good for teaching."
If you are interested in Beyond the Stars or would like any of the program materials we would love to hear from you. Email creative@s1t2.com and tell us how we can help.
When Namosi was selected as one of nine schools to pilot an innovative health intervention for children in Fiji, Salvina recognised an opportunity for positive change for her students' energy levels, and therefore their ability to learn.
That program, called Beyond the Stars, is an initiative designed to encourage healthy eating and lifestyle habits in children through transmedia storytelling and immersive technology. Encompassing a virtual reality experience, an interactive game and an educational storybook, Beyond the Stars takes students on a journey where they become the hero, empowered to make healthy choices for themselves and their community.
Savina used the tablets supplied through Beyond the Stars to complement weekly classroom lessons. These tablets were preloaded with an interactive game that allowed children to design their own hero characters while reinforcing health messages through tangential learning.
"I knew that playing games on the tablet would be a good motivational activity for them," said Salvina. "Children here hardly get a chance to hold a phone or to play any game and it was also educational for them. I think it has really uplifted their interest in learning."
Following completion of the pilot, Salvina noticed a significant shift in her students in terms of their knowledge, behaviour and attention levels.
"It has really motivated our children to eat healthy food. Every lunchtime when we go and supervise them at lunch, we can see that most of them will be holding a banana in their hand," Salvina smiles, remembering children turning up to school with ripe pawpaws, guavas, bananas, and whatever they could get their hands on in the village gardens.
"They can differentiate what is junk and what is good for them to eat or what is not good for them to eat. I could sense that their concentration in class in the morning and after lunch, it has improved a lot."
On average, children who participated in the Beyond the Stars pilot demonstrated an 11 percent increase in their ability to identify healthy foods, and a 10 percent increase in their ability to identify unhealthy foods. This finding was mirrored in the qualitative interviews with parents of participating children, where 86 percent said they had noticed a change in their children's behaviours at home. The opportunity to affect change beyond her classroom and into the community of Namosi is not lost on Salvina.
"If this program has changed my children's thinking and motivated them, why not a whole community?" she asks.  "If our community people are eating healthy foods, I don't think we will be facing any problems or NCDs (non-communicable diseases)."
Salvina knows the threat of NCDs well because her father, mother and grandmother are diabetics. According to the Ministry of Health & Medical Services, Fiji, about 95 percent of NCDs are due to lifestyle choices, meaning the day to day decisions of Fijians are having a huge impact on their overall health and wellbeing.
"It can happen to us," says Salvina. This knowledge, combined with information contained in Beyond The Stars, has motivated her to implement changes in her own household with her two young children.
"I felt if I can save myself, I can save other people by doing this program. I actually did it from my full heart. I love my job very much because I'm sharing my knowledge, whatever understanding that I have. And making somebody a better person, it is what I feel like."
The success of Beyond the Stars depends on the generosity of people that care. While the pilot has concluded, our goal is to expand the program across Fiji and the rest of the Pacific Islands. We are only at the beginning of the fight against NCDs and we need all the help we can get. If you want to help too we would love to hear from you. Email creative@s1t2.com and get in touch with the team.
This story was written and photographed by Alana Holmberg for a three-part series examining how Beyond the Stars has influenced schools and communities across Fiji. 
Read the case study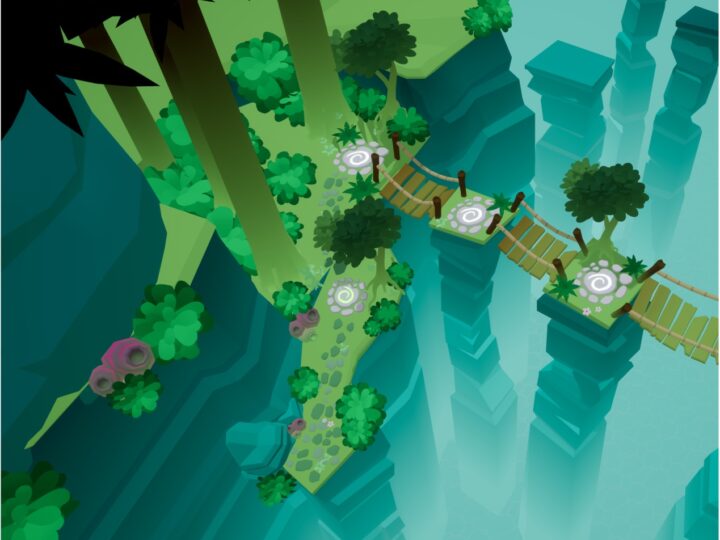 Beyond the Stars
A world-first health education program for the Pacific Islands.