Now available on Steam and Google Play
Legend has it that once, long ago, magical guardians lived in the Pacific Islands. Since they've left, the people and the land have become sick. But hope is not lost. One day, a brave young hero may rediscover the guardians' secrets. Could that hero be you?
Now, you can become the hero of your own Beyond the Stars story, with the VR experience and the mobile game available for free download on Steam and Google Play.
Read the case study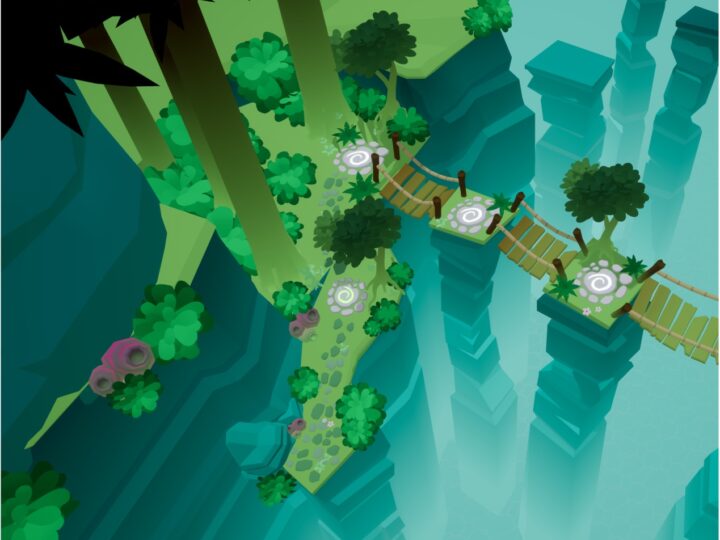 Beyond the Stars
A world-first health education program for the Pacific Islands.
Designed as part of the larger transmedia program of Beyond the Stars (BTS), these two technology experiences bring health education to life through play-based and tangential learning. Join children and adults across the Pacific embarking on this educational experience like no other.

Beyond the Stars VR
This one-of-a-kind VR experience introduces you to the mythical history and magical world of Beyond the Stars. For roughly 10 minutes you'll explore stunning immersive environments and complete thrilling interactive puzzles as you begin your quest to bring health and happiness back to the land.
If you have a room-scale kit and an Nvidia card you can try Beyond the Stars VR for yourself on Steam. Otherwise, take a look at this video to get a taste of the experience:
Beyond the Stars Mobile
Your journey to rediscover the guardians' secrets continues in Beyond the Stars Mobile. In this educational adventure game you'll have to balance looking after your own village and travelling to other islands as you look for hidden relics that could be the key to the guardians' magic.
Watch the video below to get a feel for Beyond the Stars Mobile, and download the game for free on any Android device at the Google Play store.
Don't forget to subscribe below for the latest updates and insights from S1T2.