How an innovative education program helped bring health and harmony to a household.
Saroj adds a piece of fruit to both lunchboxes and seals the lid before handing them over to her two daughters, Shayna and Naisha. A car horn honks in the driveway and the two girls leap up, zipping their lunchboxes inside their school bags before running downstairs. It's 8.30am and their father is ready to take them to school. Saroj sinks into the couch with a cup of tea, her first break since 4.30am.
This is an ordinary school day for this household. Before dawn, in a residential area on the east coast of Fiji's Viti Levu, Saroj works quietly in the kitchen while her husband and two daughters sleep in the next room. She chops vegetables and prepares breakfast and lunch for her family, making sure everything is ready by the time they wake: roti, dahl, fresh vegetarian curries and green beans.
"It is important for me to cook healthy food because my kids are growing and there's an abundance of vegetables that I can use," explains Saroj. "I see my family eating and enjoying the food, and that's what makes me happy."
Shayna, the eldest of Saroj's daughters, is a bright and energetic Year 4 student at a nearby primary school. Until recently, Shayna wasn't always appreciative of her mother's cooking.
"Last year I was too fussy. I would say to my mother, 'I don't want to eat this, cook me something else'," Shayna says, laughing.
Shayna's refusal to eat healthy foods worried and frustrated her mother and caused many arguments around the dinner table.
"Nowadays there's a lot of diseases, so I always have a desire for the kids to be healthy and not to eat a lot of junk stuff," she explains. "There were certain vegetables she didn't like, but now I don't have to ask, she loves them all."
Both Shayna and Saroj put the change down to Shayna's participation in Beyond the Stars, a unique education pilot program that teaches primary school students about nutritious eating and lifestyles through storytelling and technology.
Featuring a virtual reality experience, an interactive game and an educational storybook, Beyond the Stars takes students on an immersive journey where they become the heroes of their own future.
"I took the book home and when I opened it, I saw it was really nice in Fiji before, people were eating healthy food and drinking clean water, fishing and exercising daily, and eating local fruits and vegetables," remembers Shayna, retelling her first experience of the Beyond The Stars storybook and the characters within it.
"Then they were eating junk food, their water was polluted, and one person was drinking Fanta! They were eating lots of fatty food and they became sick. I thought that my mother was right, and I was wrong. Because she was always telling me and my sister that we should eat lots of healthy food. From there I started eating healthy food."
The aim of Beyond the Stars is to empower children by providing them with the knowledge and skills to adopt healthy lifestyles and make life-altering choices for themselves. Like others in the pilot, Shayna's decision to change her behaviour came swiftly once she understood the dangers of eating foods with high sugar, salt or fat content.  On average, 14 percent of participating students were more likely to express preferences for healthy foods and 37-58 percent less likely to express preferences for unhealthy foods after the pilot period.
"When I grow up I want to be healthy. If I have diabetes they will cut off my hands and leg. So I don't want to have it," explains Shayna, emphatically.
A self-taught cook, Saroj has long understood the value of healthy eating and very rarely eats out. When her daughter suddenly changed her attitude toward food, she felt a sense of relief for both the harmony it brought to their morning routine and the health benefits it would bring her daughter.
"What we were teaching her at home, she read about it at school and understood what it's all about. It made my life easier. She knows what's right."
Saroj believes that forming healthy eating habits early will serve her children as adults in the future, and help them to lead happy and healthy lives, free from health issues such as diabetes and heart disease, both of which are threatening the wellbeing of communities in Fiji and across the Pacific Islands.
"People underestimate how bad health can impact your life. When one family member is sick, that means the whole family is sick because you're going to run around after that one family member."
"I hope people will learn from this program as my daughter has. I hope it will make Fiji a lot better. No diseases or anything. People will be happy in their life and they'll have a lot of family time."
This story was written and photographed by Alana Holmberg. It is the first of a three-part series exploring the impact of Beyond the Stars on children and families in Fiji.
Read the case study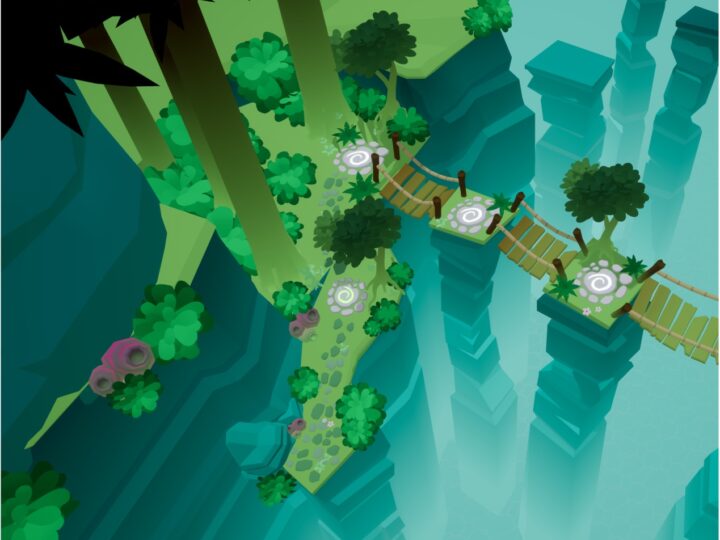 Beyond the Stars
A world-first health education program for the Pacific Islands.