How a Year 4 student influenced her family's entire approach to food.
Maggie casts her eyes over the fresh fruit and vegetables stacked on the market stall table. "That one, Mum," she says, pointing to a bunch of ripe red tomatoes. Her mother Lavenia scoops up the bunch and adds them to her basket, already full of local Fijian vegetables including dalo, cassava and okra.
Nausori Municipal Market is bustling with activity. As the bell rings to mark the close of business, stall owners start packing up their fresh fruit and vegetables. Sticky pineapples, sweet guavas and bananas are covered in cloth for the evening, and the day's takings are counted methodically.
Market trips are a new part of Maggie's after-school routine with her mother. The Year 4 student became interested in fresh, local food and healthy eating recently through her participation in Beyond the Stars, an innovative health program piloted in nine primary schools across Fiji in 2018.
"I like it because it teaches me good things like eating local food, eating vegetables, learning the food groups, and eating a balanced meal," explains Maggie, describing the program. "I tell my Mum to cook and buy vegetables and things like that."
Healthy eating and exercise are key factors in avoiding non-communicable diseases (NCDs) like heart attacks, strokes and diabetes. While the prevalence of NCDs is a global problem, in the Pacific Islands NCDs are more pronounced. In fact, an estimated 84 percent of deaths in Fiji are caused by NCDs (WHO, 2018) and Pacific Governments have declared an 'NCD Crisis' in the region.
The threat of NCDs is something Lavenia and Maggie understand only too well. Lavenia's sister passed away from a related illness and her mother is a diabetic.
"My grandma lost her leg because she was eating too much sugar," says Maggie, in a matter-of-fact tone. "If I eat unhealthy food maybe I'll go to the doctor and my leg will be cut off."
"We were eating unhealthy food before Beyond the Stars, like chips, sausage, fried food, and oils. I don't miss those things because they are really unhealthy and could make me obese or get diabetes. Healthy foods I know is dalo, pineapples and apples, mango, mountain apple, and mandarin."
Beyond the Stars aims to stem the rise of NCDs in Fiji by encouraging healthy habits in children. Through transmedia storytelling and immersive technology, the program aims to empower primary school students to influence their world and make healthy choices, in and beyond their classrooms.
"They're starting so early," says Lavenia, a primary school teacher herself. "If they keep to that, they will continue to be aware of their health, eating well and keeping fit."
"I feel so lucky that I have someone in my family helping me to look out for my other kids. I don't think a non-communicable disease will come again to my family."
Evaluation of the pilot found that change had taken place in family homes for 87 percent of surveyed parents, prompted by their child's participation in Beyond the Stars. Some 46 percent of parents noted a change in their family's eating habits, while 41 percent spoke of making changes to their purchasing behaviours. Though busy with her work and large family, Lavenia recognised an opportunity for positive change through her daughter's persistence.
"My daughter came home with her books and started sharing with the family over dinner. The ideas in the book are kind of teaching me as a Mum to be more alert with what I feed my family to keep us healthy."
While the majority of the program was conducted in a school environment by teachers, using technology like virtual reality and an interactive game, students like Maggie were able to bring the storybook and activity books home to share with family.
"You know the Fijian way of life, we just love our food, especially our meat and fats. We are more into junk food all the time and we're not really eating healthy food. Now, whenever there's food on the table, Maggie will point to the food and say, 'Okay, this is healthy, this is not healthy, and we shouldn't eat much of this because it causes this, we should eat more of this'. It's just amazing to see how she's coming up with all those ideas."
Maggie's favourite colour is purple and her favourite animals are kid goats. When she grows up, she wants to be a firewoman – a career that she says will require her to eat healthy food, drink clean water and exercise daily.
"Firewomen help people when there is a fire emergency," she says. "I will get strong and healthier every day, so when an emergency comes and someone stuck inside their house, I'll go and get them, and come out safe."
Maggie's story was written and photographed by Alana Holmberg. It is the final part of a three-part series documenting the impact of Beyond the Stars on children and families across Fiji.
Read the case study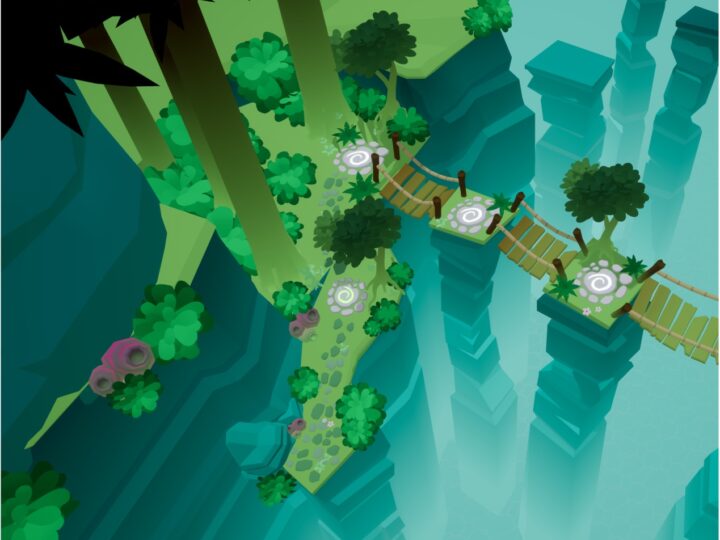 Beyond the Stars
A world-first health education program for the Pacific Islands.