Be a baller
Have you got what it takes to be the biggest baller in town? Now's the time to find out with our latest campaign: the Menulog Baller Banquet.
More Australians than ever are ordering their food online. And the $756 million food delivery market is only predicted to continue its strong growth in the coming years. It's no surprise, then, that the battle for your order is heating up – among both national and international players.
Standing out from the crowd is no longer just about the service, but the experience. Partnering with Menulog for their latest online promotion, this was our focus. How can we craft a playful brand experience that not only draws you in but keeps you coming back? 
Our answer was the Menulog Baller Banquet: a gamified loyalty program that harnesses the power of interactivity and web technology to make food ordering more fun.
There's all kinds of awesomeness to discover as you level up your banquet. There's our larger-than-life art direction that pairs photomontage with bright illustration overlays. There's bouncy Lottie animations that give each scene a sense of life and motion. And there's the depth, dimension and panning interactions as the party unfolds before your eyes through WebGL. 
On top of all that, we've used interactivity to really step things up. The core mechanics of the experience – where your orders define not only possible prizes but the very look and feel of the scene – all serve to immerse you, our audience, in the story. 
At the end of the day, Menulog is about people as much as it is food. And that's the idea of the Menulog Baller Banquet: to help you rediscover the joy of food delivery as you create the banquet of your dreams – both digitally and in real life.
We've had loads of fun dreaming up this campaign and bringing it to life. You can check it out yourself – and start building your own baller status – in the "For You" tab of your Menulog account. And be sure to subscribe below for more on the Menulog Baller Banquet and our other projects.
Read the case study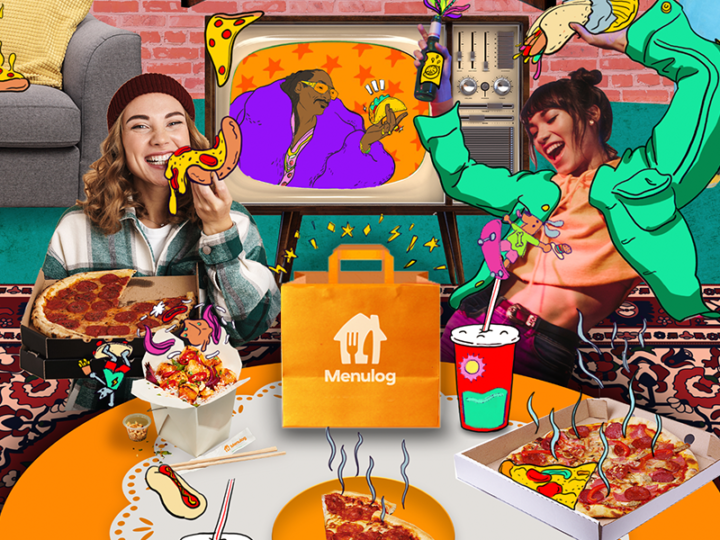 Menulog Baller Banquet
Gamified loyalty program transforms food delivery experience.