Future workspaces
The Westpac account that we're currently working on is an exciting conceptualisation of future workspaces. Aptly named Westpac Innovation Hub, it's a destination for advanced and unparalleled technology. You'll find a video below that we've quickly put together that sets the tone for the production.
"A place to express thoughts, hone skills, and to cultivate new ideas."
We've had three straight days of shooting to get the footage in a whole array of destinations such as the Telstra Building, St. George Building, and Kogarah. A lot of the S1T2-er's came on the set to be extras for a day, we got to be in the limelight for a couple of scenes.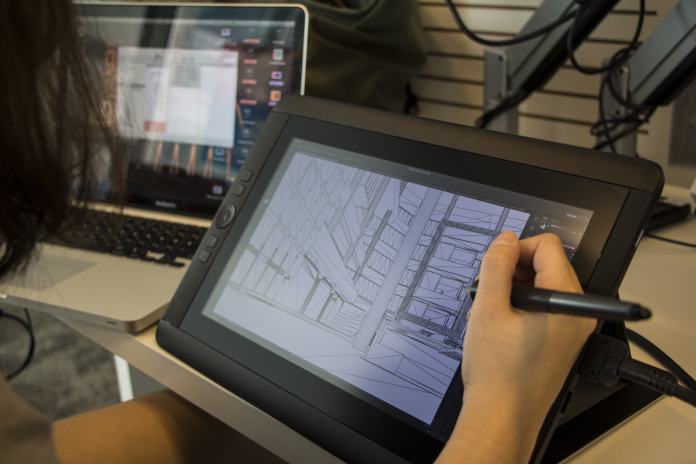 At the moment, our animators are working hard to make the green screens come to life with moving holographs, interactive tables, and digital displays in the most unsuspecting places.
A lot of collaborations also went into the production with Byron Quandary, the director, Sophie Haydon, the producer, Sarah Panzetta, the assistant producer and Deirdre Foo, the senior animator. We're lucky to have such talented people to come and work with us on this project. Watch the final cut below.